Winnerzz
MOBILE APP, WEB DEVELOPMENT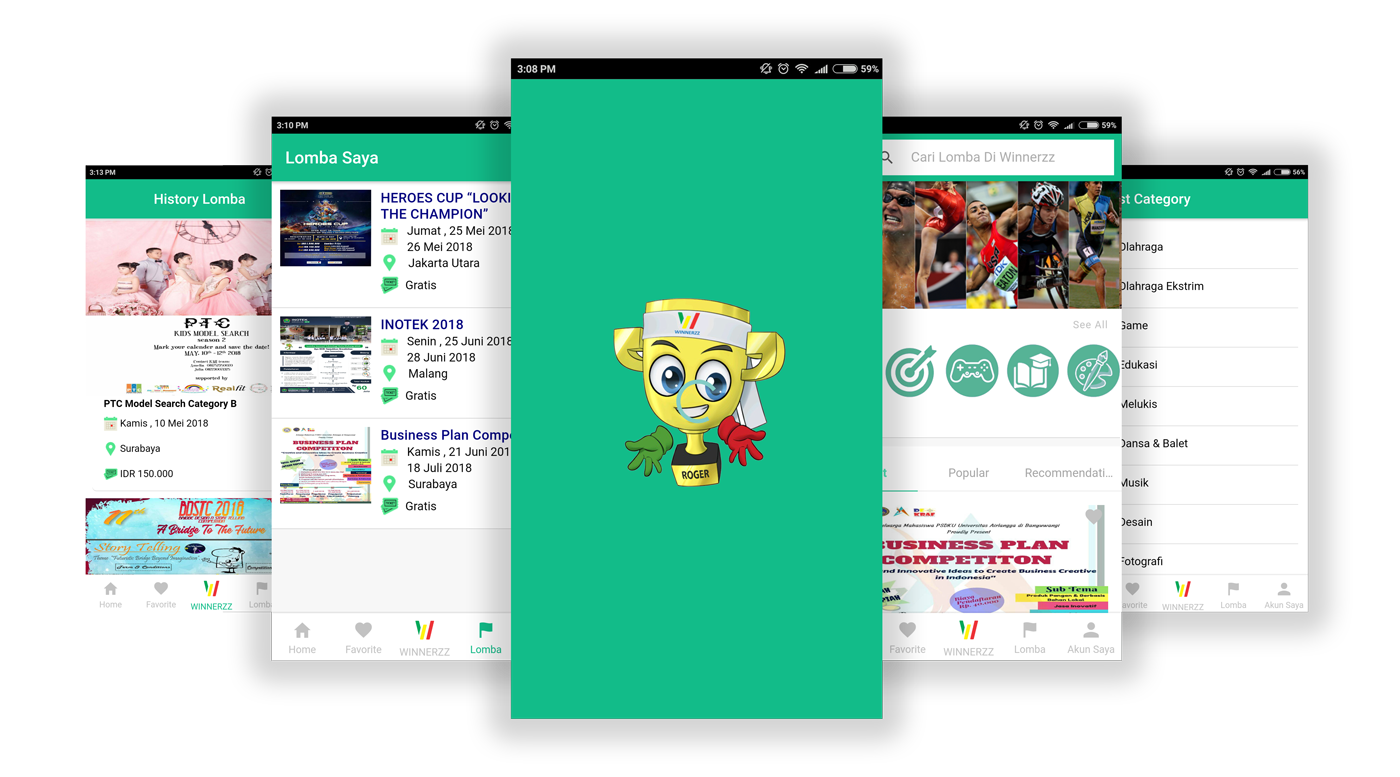 What Is WINNERZZ
WINNERZZ is a startup that had an idea to create event management platform  that helps the event organizer to market their competition through digital, helps competitive people find the right competition that suit them. WINNERZZ provide a variety of kinds of the competition category like sport competition, games competition, painting competition, music, etc.
The main idea is to enrich people with talent to get more recognintion and be able to stash their achievement in single platform. Just like Linkedin help people build their cv portfolio for works, WINNERZZ has the same vision for people who competitively participating and winning competition. WINNERZZ is about the people, the way to express their personality through competition, the system need to be as personal as possible by offering them the competition that relevant to them.
Solutech build the website and mobile app platform for WINNERZZ as their bootstrap partner. WINNERZZ app are build over Hybrid IONIC Framework that offer compability for Android and IOS operating system within a single framework.