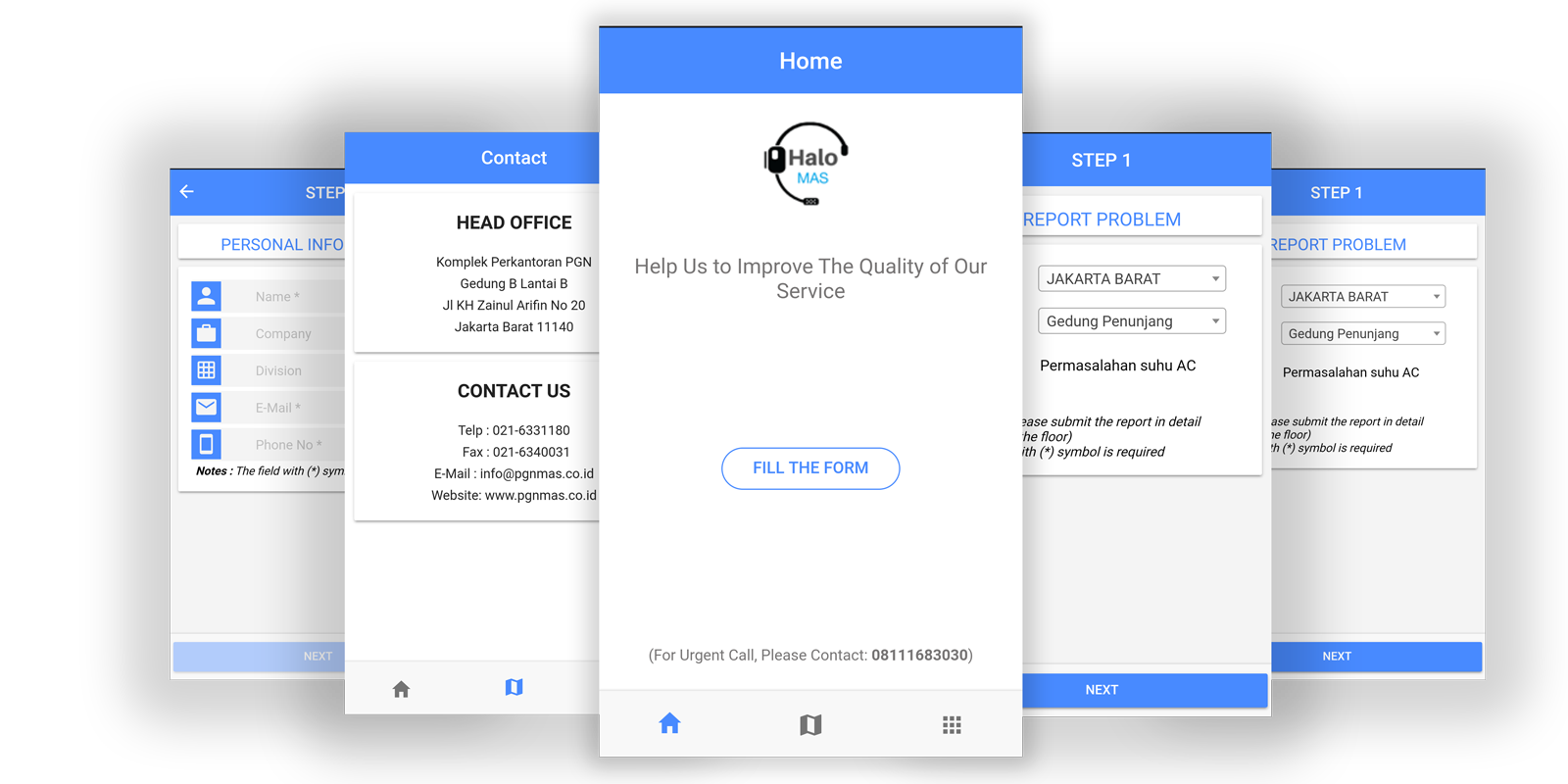 Project Brief
PT Permata Graha Nusantara (PGN Mas) is a child company of PT Perusahaan Gas Negara Tbk. that running in facility asset management from its parent company. PGN Mas inform that they want to develop something to complement their business operation in order to improve their customer satisfaction.
IT Consulting
After understanding their business and the situation Solutech suggest that in order to improve their customer satisfaction, one of the way to do it is by improving their support system. Further discussion leads to conclusion that PGN Mas want to build helpdesk system to support their backbone operation. They want to create mobile application that can assist them in receiving input complaints related to facility maintenance work carried out at the location from their customer.
Mobile Application
Solutech constructed a Mobile app using Hybrid methodology on developing mobile application for PGN Mas. In the application, the person responsible for their site location could register their user login based on their site location and be able to submit any feedback, complaints, critism and suggestion about the services they receive. The app connects technicians and users who have issues related to maintenance of facilities and infrastructure in the company that includes complaint submission, criticism and suggestions on the service at the company, so that all complaints can be delivered quickly and easily, more structured maintenance schedule, and make the complaint report more organized.
Website Ticket Form
To complement their mobile app, Solutech suggest that having a website version to submit ticket could help them provide a more complete services to their customer.
Website Application
Website Application is provided to let Team PGN Mas handling the incoming ticket and to help them organize the solution and manage reporting. Website Application also needed to support the operational of the mobile apps and website in order synchronize the data between multiple platform.