Scavenger
MOBILE APP, WEB DEVELOPMENT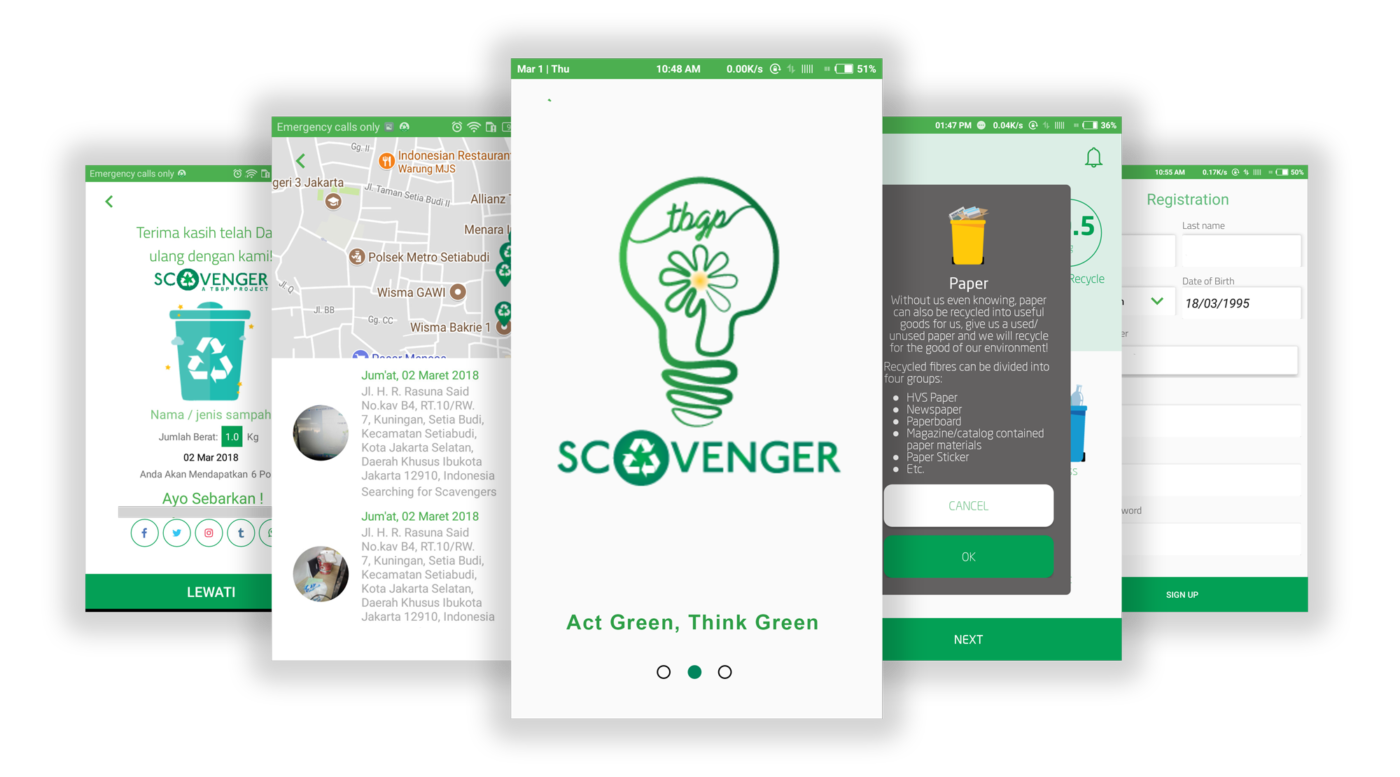 Project Brief
Solutech was approached by Scavenger to develop their mobile application and to design a website promoting their branding.
Mobile Application
Scavenger want to create an application that can help scavenger community in order to create a better green city. Solutech supplied Scavenger team from their app conception, business analysis, flow creation, system architectural, app design, and app development.
Website Application
Solutech provide website application for supporting the operation of Scavenger App and manage data reports.
Website Marketing
The purpose of the website is to promote the brand and to inform people about their values and why is it important to join their movement to create a better environment. The multi-page website was kept simple focusing on the main subjects. With expertise in UI/UX, Solutech manage to create a website that consistent in looks and experience on delivering Scavenger Value throughout the website.