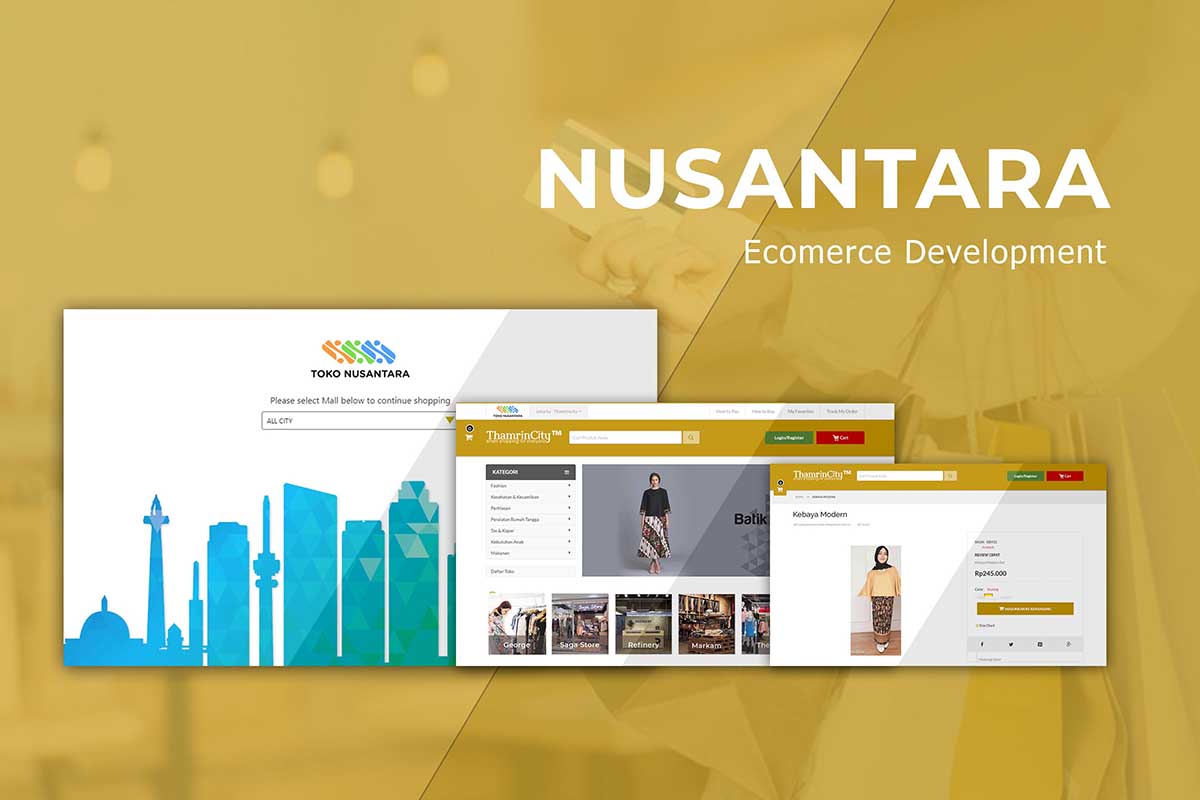 Project Brief
Nusantara comes to Solutech with the idea that changing the way common ecommerce works. Nusantara is b2b ecommerce platform that changing the way offline brick & mortar store compete in this digital era. Their idea is to provide Online Mall Directory that helps offline brick & mortar store to sell their products online.
ECommerce Platform
Nusantara Ecommerce Platform is built on top of Magento Ecommerce Platform with core backend customization to be able to support their multiple shops directory.
Website Application
Nusantara Business Flow required multiple User Profile Interface with different purpose for each User such as Customer, Mall Tenant, Mall Management, and Nusantara Team.
Backend System
To meets their complex Business Needs, the core Back End need to be customize so the Front End can be works as seamless as possible.