Otomarco
ECOMMERCE SOLUTION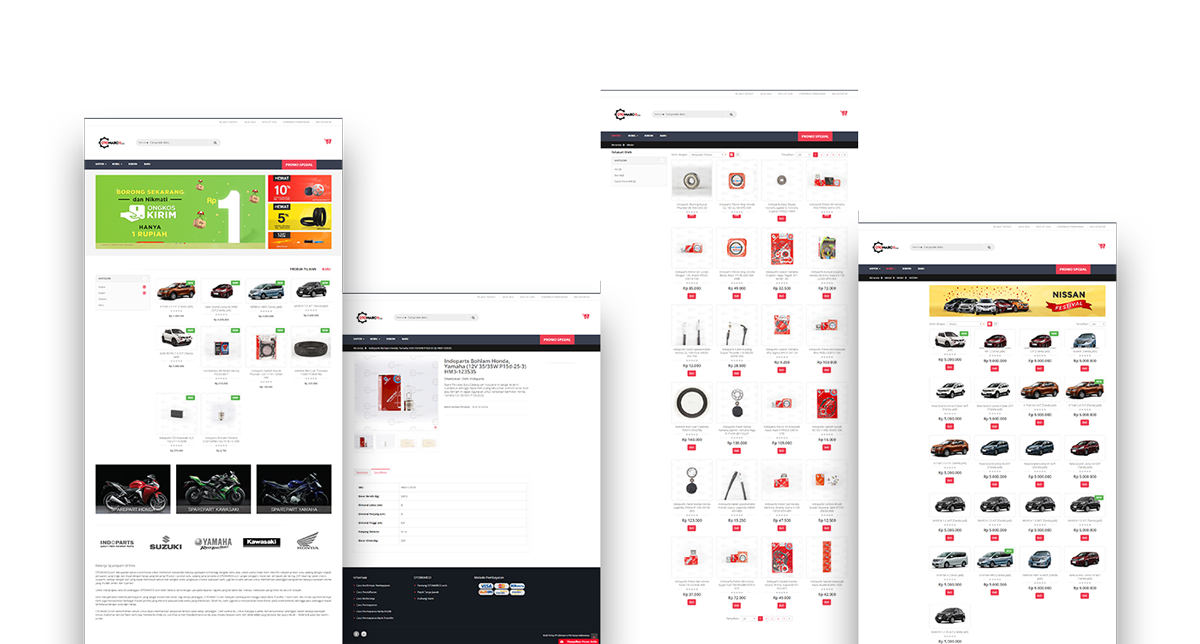 Project Brief
Otomarco is a vehicle spare parts dealer that partnership with principle of spare part factory. They offer a complete end to end spare part for various type of vehicle with easy transaction and logistic integration. Otomarco approach Solutech to develop customize Ecommerce platform that integrated with their existing ERP.
IT Consulting
Otomarco comes with rough idea on expanding their offline business to online. Solutech helps them shaping the right solution for their online platform not just on the front-end side but also on the back-end side to support their existing system. Unique products required business flow which Solutech customized to suit Otomarco sales flow that align with their offline business.
Ecommerce Platform
Otomarco Ecommerce is built on top of the Magento Ecommerce Platform with deep customization required on their front-end side to support their needs. They also have customize terms of payment to support their automotive products (Car) that required different sales flow.
Backend System
To be able to align their online business with their offline business, integration needs to be applied on many aspect in the backend with their existing system. Solutech creates several middleware to support their backend integration without compromising their website performance with heavy loads of action.